School Holiday Riding Program full week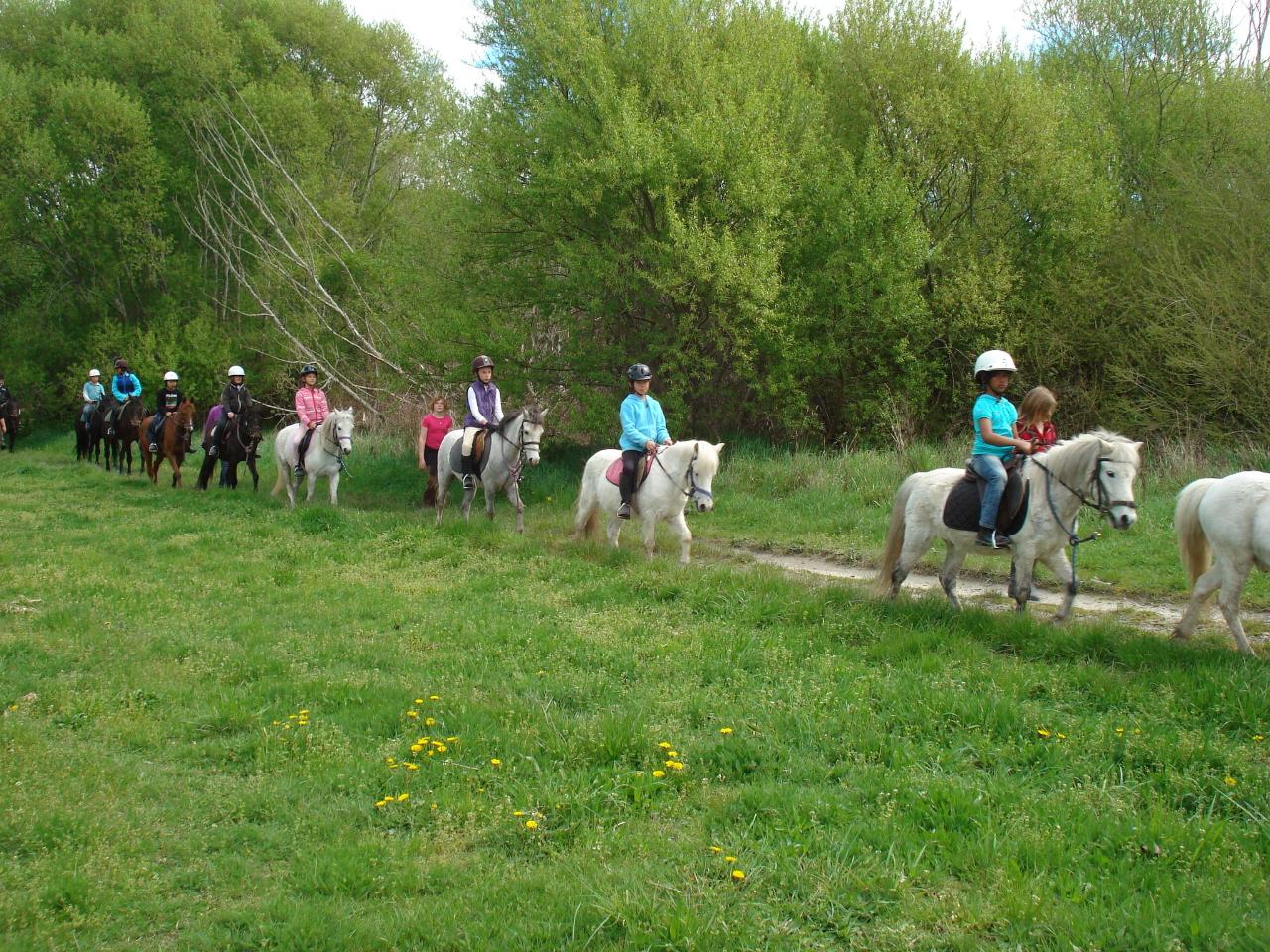 Duration: 5 Days (approx.)
Location: Christchurch, Canterbury
Product code: SHRPWK
Our program is designed to assist children from 8 to 16 years to
either learn to ride and care for our equine friends or to continue to
improve their current riding skills in a friendly, fun and safe
environment. The program has been running every school holidays since
July 2008 and has been a great success. Children of all ages and
backgrounds have found the program fun, exciting and informative, as
they get to learn and practice pony care, riding, games on ponies as
well theory appropriate to their level of experience. It runs from 9am
to 3.30pm each two weeks of every School Holidays with the exception of
three weeks during the long Summer break where it culminates in our
Annual Summer Show. This is a great opportunity for Children without
ponies to get a taste of what it is like to compete in Equine
competitions. Children fortunate enough to have their own mounts are
also welcome to come and enjoy a fun low key day which includes games,
jumping and show rings.
All riding instructors are adults, with a range of equine experience
including, training, competing and teaching children to ride.
There is also an option of before and after Program care for the
convenience of the parents to transport the children whilst still
getting to work and home at the right time.
Dates for 2017 are: April 17th to 21st and April 24th to 28th
July 10th to 14th and July 17th to 21st
October 3rd to 6th and October 9th to 13th
Activities include but are not limited to:

-Gymkhana events (games on horseback e.g: egg and spoon race, barrel races etc)

-Overnight camp out! **

-Pony care (learn to look after your pony and the gear)

-Jumping (from beginner to experienced levels)

-Dressage

-Trail rides

-Prizes (for the daily competitions and most improved rider at the end of each week)

-Supervised swimming in the Waimakariri river with the ponies! **

-Certificates for each child with a photo of you and your pony

-The Annual Mini show and Ribbon day; make sure you and your pony are dressed to impress! **
** – January/Summer holiday program only.
Prices:

– $60 per day, per child,

OR

-$55 per day, per child, if you participate in 5 days or more.